Pedialyte Sells Freezer Pops To Keep Hangovers At Bay
June 21, 2019 10:05AM EDT
Sure, Pedialyte is meant to rehydrate sick children, but there's nothing that says adults who have overindulged a bit can't reap the benefits too.
I'm on top of the world…lookin' down on dehydration 🙌 #toplevelrehydration pic.twitter.com/hxKmGRyAD6

— Pedialyte US (@pedialyte) June 12, 2019
Head over to Amazon where you can find the electrolyte supplement in freezer pop form, coming in blue raspberry, grape, orange, and cherry flavors.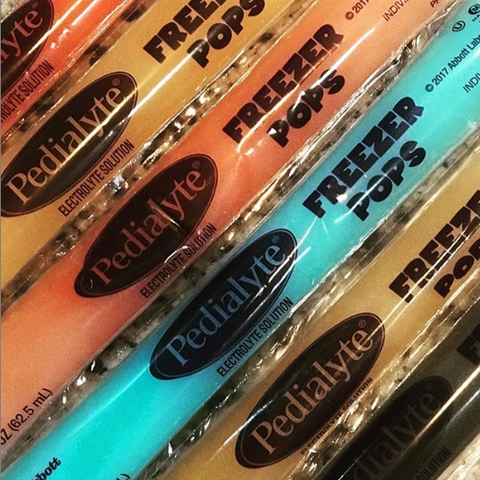 While not officially marketed this way, several verified purchasers on the site are touting them as a miracle hangover cure.
Even John Mayer is a fan, says Delish, but notes that he just really enjoys them "as an after-drive treat."
More about:
---